BACK TO SIRE LISTING
Hoover Dam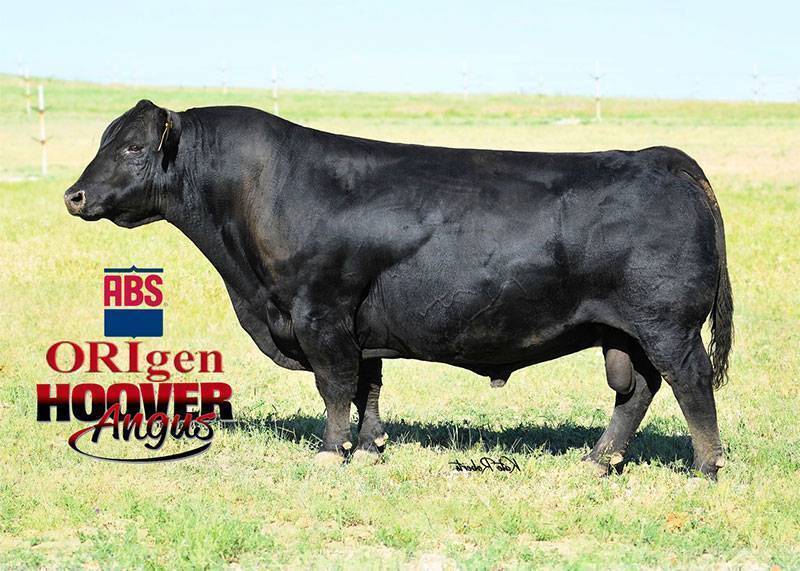 SVF Gdar 216 LTD #+ 
S A F Connection #+ 
S A F Royal Queen 5084 +
SydGen C C & 7 #
SydGen 1407 Corona 2016 #
SydGen Forever Lady 4087
S A F Forever Lady 8292 + 
G A R Grid Maker #+
TC Gridiron 258 #
TC Blackbird 7049 #
Erica of Ellston C124 #
S A Neutron 377 #
Erica of Ellston V65
Shottish V047
EPDs current as of 3/16/20
In today's world of unprecedented changes and challenges, one thing has seemed consistent: Hoover Dam daughters standing the test of time in the variety of environments they in which they have been used. Hoover Dam daughters are arguably optimum in many areas important to the commercial cattleman making his living from cattle. Hoover Dam has truly established a brand name reputation for calving ease, muscle, docility, and maternal strength.

Hoover Dam is the all-time semen sales bull ever at ORIgen, and at 11 ½ years of age was laid to rest at ORIgen on 7-22-19. He sold nearly one quarter million units of semen and his influence has been felt on at least 4 continents. Semen and certificate sales grossed over $5.1 million at the time of his death. Hoover Dam was the semen sales leader at ORIgen in 2012, 2013, 2014, 2016, and 2017. Although there are no official public records with which to compare, Dick Beck, Vice President of Sales and Marketing at ORIgen, says "Hoover Dam is the only sire in history owned exclusively by Angus breeders to have ever reached or surpassed that sales total".

In years 2012-2015, Hoover Dam was among the top 10 bulls of the Angus breed for registrations. He was only one of four bulls in the breed that was on the "Top 10" list each of those four years, and the ONLY bull of these four bred in a herd that registers less than 1000 head per year. In 2015, Hoover Dam earned elite Pathfinder honors during his first year of eligibility. He now has over 16,000 progeny through AHIR in over 1500 herds.

The Hoover Dam calves have exceptional thickness, especially for a bull with such a proven low birth weight. They have eye appeal, power and mass in a moderate framed package. Hoover Dam is a renowned sire for producing superior females. They are highly productive, functional, impeccable uddered females. Many cattlemen view this as Hoover Dam's greatest asset. A Hoover Dam daughter produced the $39,000 top-selling bull in our 2018 auction, Hoover 38 Special S4.

Pathfinder dam C124 has an impeccable record of 6-96 BWR, 6-114 WR, 6-106 YR, 40-101 IMF ratio and 40-102 Ribeye ratio. C124's 19 progeny to come to auction have averaged over $12,000 to gross over $230,000.

The Erica cow family at Hoover Angus that produced Hoover Dam has put a total of 8 sons in 6 different AI studs.

Limited semen is available for $30/unit, certificates $40.