BACK TO SIRE LISTING
MOGCK Empire 110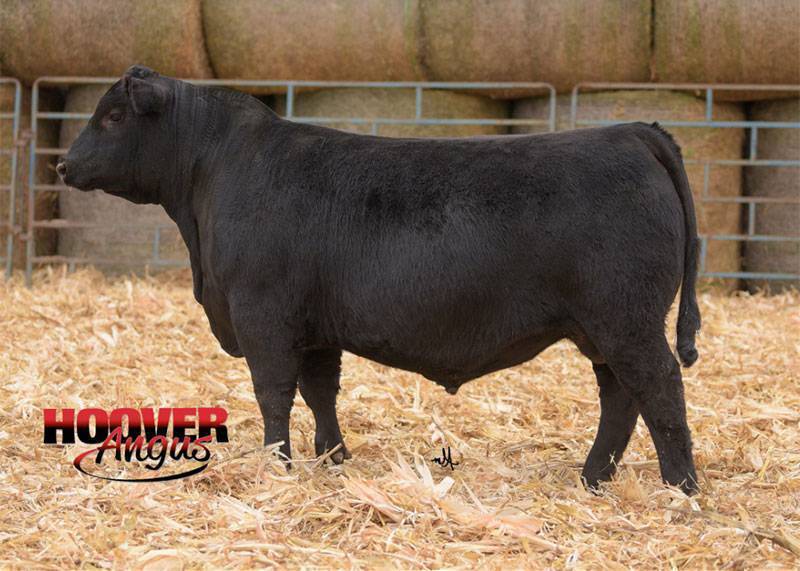 Connealy Consensus #*
K C F Bennett Fortress #+*
Thomas Patricia 9705 *
MOGCK Fortress 517 *
Styles Cash R55
Mogck Rosebud 1545 *
Mogck Rosebud 93
SydGen Exceed 3223 *
SydGen Enhance
SydGen Rita 2618
MOGCK Eraline 1748 *
MOGCK Density 1233 *
Mogck Eraline 855 *
Mogck Eraline 2142
EPDs current as of 3/23/21
Introducing. . . MOGCK Empire 110!
We are pleased to partner with Mogck & Sons on this ultra calving ease bull that boasts a CED and CEM EPD in the best 1% of the breed! Better yet, he isn't your typical "calving ease" bull lacking muscle - his +1.01 Ribeye EPD ranks in the best 4% of the breed! After seeing the bull and his Maternal Plus enrolled dam, we were ready to use this bull on a significant number of heifers this spring at Hoover Angus!
Empire resides at CGS in Mitchell, SD where he has frozen semen. We welcome visitors to see this bull, as we are proud of his structure, feet, substance, and disposition! After servicing heifers at Mogck's, Empire will head to Hoover Angus for the same purpose. Come see him on a pasture tour this summer!
Breeder Charles Mogck states, "Empire is one of the most complete, well-balanced, best structured, easy-to-look-at bulls to sell this spring. He offers true muscle shape, with a long, thick muscle pattern, especially for a calving ease bull."
BW 62 pounds
WW 816 lbs., WR 116
YW 1462 lbs., YR 110