BACK TO SIRE LISTING
HOOVER KNOW HOW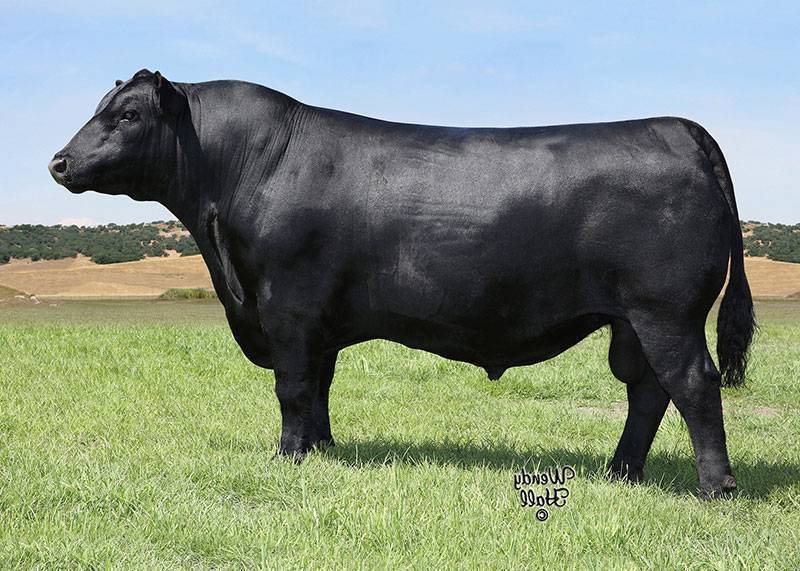 MOGCK Sure Shot #
Mogck Bullseye #*
Mogck Mary 1255
Hoover No Doubt +*
SydGen C C & 7 #*
Miss Blackcap Ellston J2 *
Miss Blackcap Ellston D154 #
SydGen Contact #
SydGen Storm 8504 +
G A R 6I6 Rito 2472 +
Blkcp Empress Ellston L265 #
Basin Excitement #*
Blkcp Empress Ellston J120
Blackcap Empress Ellston F29
EPDs current as of 9/25/18
Know How is a super stout, thick, moderate sized, great footed, big testicle, excellent disposition bull that has the look of his father, No Doubt.  With semen not available on No Doubt, this is likely his greatest son to carry on the excellent power, growth, structure, and feet quality of No Doubt.  From one of the longest standing, most successful cow families in the 90-year history of Hoover Angus, this bull brings a special pedigree to the breed.
Know How weaned at 823 pounds, WR 108, YW 1354 lbs., YR 102, and scanned a 15.7" ribeye to ratio 104.  He was originally purchased by repeat customer Jeff Bellamy in our 2017 auction, then sought by Teixeira Cattle Co. in 2018.  Know How successfully froze large volumes of high quality semen – please contact Teixeira Cattle Co. for information about purchasing semen.
Pathfinder dam L265 is better known as "Stormy" around Hoover Angus, as she is the only daughter of SydGen Storm.  Stormy is an exceptional uddered female and very calm in her demeanor.  She is a low birth weight cow that records 5-98 BWR and 5-103 WR. Stormy has one daughter that works in the herd with 3-106 wean ratio.  Stormy and the 6 generations of cows behind her have been superior uddered females, and past that the next cow in the pedigree was born in 1966, and none of us have memories that go quite that far back!
Stormy is an 11th generation Blackcap Empress Ellston female to be bred, born, and raised at Hoover Angus.  This has been a tremendously successful cow family through many generations.  Fifth generation dam C57 has given rise to a phenomenal cow family.  Seventy-three daughter descendants have stemmed from C57, including 14 Pathfinders and 6 donor cows!  Four bulls selected for use in the Hoover herd have also stemmed from C57.  To say C57 has had an impact on the herd would be an understatement!  She has truly helped write the history books at Hoover Angus.