BACK TO SIRE LISTING
TC Gridiron 258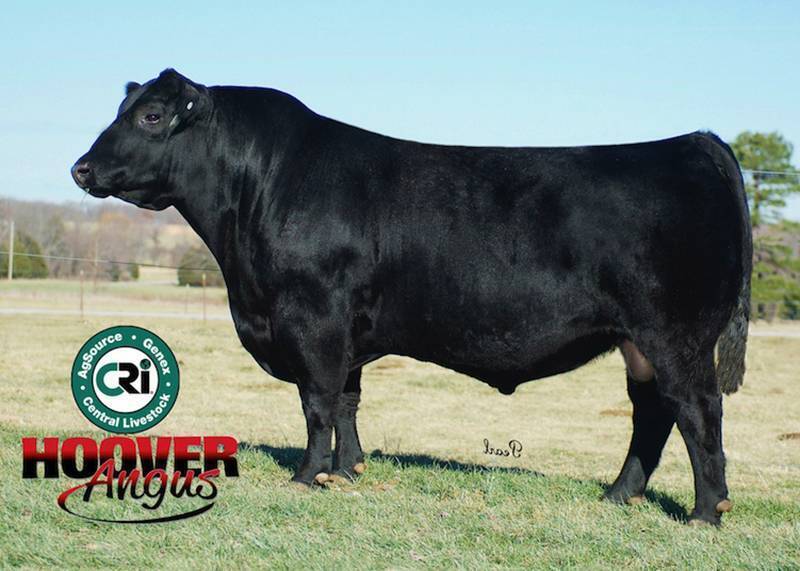 D H D Traveler 6807 #
G D A R Traveler 044 #
G D A R Blackcap Lady 840 #
G A R Grid Maker #+
G A R Precision 1680 #
G A R Precision 2536
G A R Precision 2536
TC Dividend 963 #
T C Dividend 494 #
Landmark Quality 9248
TC Blackbird 7049 #
G D A R Traveler 7111 #
O C C Blackbird 902D
O C C Blackbird 709X #
EPDs current as of 9/25/18
Gridiron at nearly 10 years of age
Gridiron was laid to rest in the summer of 2017, at over 15 years of age.  He is buried next to CC&7 north of the Hoover herd bull barn.
Gridiron earned elite Pathfinder honors in the 2010-2017 Pathfinder Reports.  His daughters are now in their prime, and are among the elite of our herd. They are stout, beefy cows that raise tremendous calves.
Gridiron progeny stand out for their superior conformation and structural soundness.  At 15 years of age, Gridiron was still in great shape, traveling well, and doing good.  He was used for natural service at 14 years of age.
Cattlemen appreciate the natural thickness and muscle Gridiron puts in his progeny. His daughters are feminine and have become top producing cows at Hoover Angus. A Gridiron daughter produced the top selling female ever to leave the farm at $50,000 - Hoover Dame.
The following Hoover-bred bulls in bull studs have Gridiron influence in their pedigrees:  Hoover Dam, Hoover No Doubt, Hoover Hawkeye, Hoover Inspiration, Hoover Emperor, Hoover Elation M123, and Hoover Hercules.
Gridiron records over 3400 progeny in 450 herds.  This proves he can add lean muscle growth to his progeny.  In our 2006 production sale, 24 Gridiron sons averaged $4635. They were the highest averaging sire group by nearly $1000.
Semen is available at $18/Straw, $40/Certificate through Hoover Angus and Genex.
Progeny