BACK TO SIRE LISTING
MOGCK Entice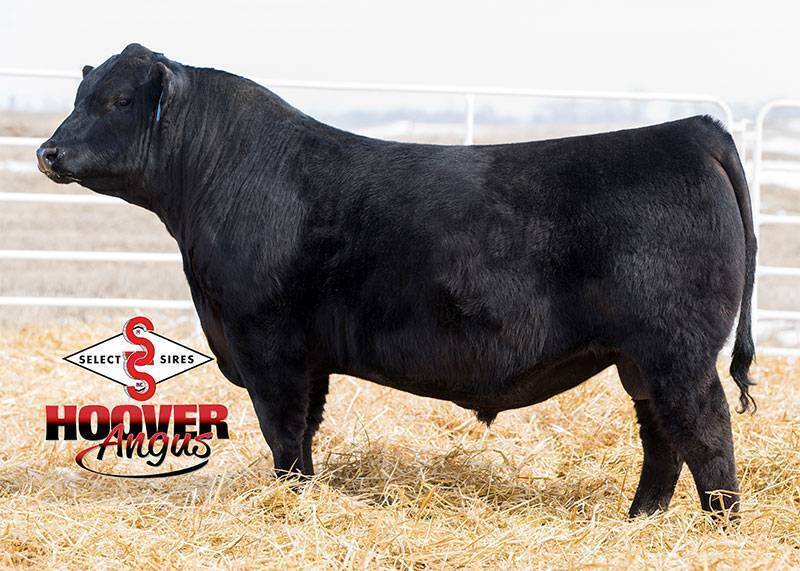 SydGen Googol +
SydGen Exceed 3223
SydGen Forever Lady 1255 +
SydGen Enhance
SydGen Liberty GA 8627 #
SydGen Rita 2618
Fox Run Rita 9308 #
MOGCK Sure Shot #
Mogck Sure Shot 253
Mogck Miss 61
MOGCK Erica 2255
Connealy 5050 611B
MOGCK Erica 2162
MOGCK Erica 08
EPDs current as of 8/6/19
Boasting a +326 $C, this young sire not only nails it on paper, but stamps his high growth progeny with thickness, style, and a commanding presence!  The Hoover family is as excited about this bull as any bull they have purchased in the past 10+ years!  His outcross pedigree makes him a very a "fresh" find for the breed.
In August 2019, we weaned over 70 Entice calves, and they have been impressive since birth.  Visitors to the farm during the summer picked Entice calves as the best sire group.  Our Entice heifer calves had an average 104 WR and bull calves had an average 103 WR. 
The #1 adjusted weaning weight bull AND heifer of our spring 2019 crop were both sired by Entice.  Six of the top 8 adjusted weaning weight bull calves were sired by Entice.  Our first Entice sons will be offered in our February 4, 2020 sale.
Entice was the $42,000 top-selling bull in the 2018 Mogck & Sons sale, where the sire group of Enhance sons made a tremendous showing, leading off the sale catalog and producing the top two selling bulls. 
Entice had a very solid set of performance data:  BW 77 lbs., WW 886 lbs., WR 116 among 216 contemporaries, YW 1544 lbs., YR 114, IMF 4.94, ratio 118, ribeye 17.0", ratio 114.  He was the 5th top weaning weight and 5th top yearling weight bull of the Mogck sale.
Entice offers a correct skeleton and exceptional phenotypic presence in a mid-6 frame.  He is wide based, super long, big ribbed, square hipped, tight sheathed, and has abundant thickness.  He has a very nice disposition, which is validated by his score of 1 on the 50K test for Docility.  Entice exhibits superior foot shape.
Sire Enhance has been a high volume semen producer at ORIgen, as is their top-selling bull in 2019.  Enhance progeny score well on genomic tests, and have the phenotypes that match test results.
Entice was an excellent pen breeder and a high libido bull during natural service.  Entice is currently on collection at Prairie State Select Sires in Illinois.  Semen is available for $30/unit and $40/certificate.