BACK TO SIRE LISTING
Connealy Direct Deposit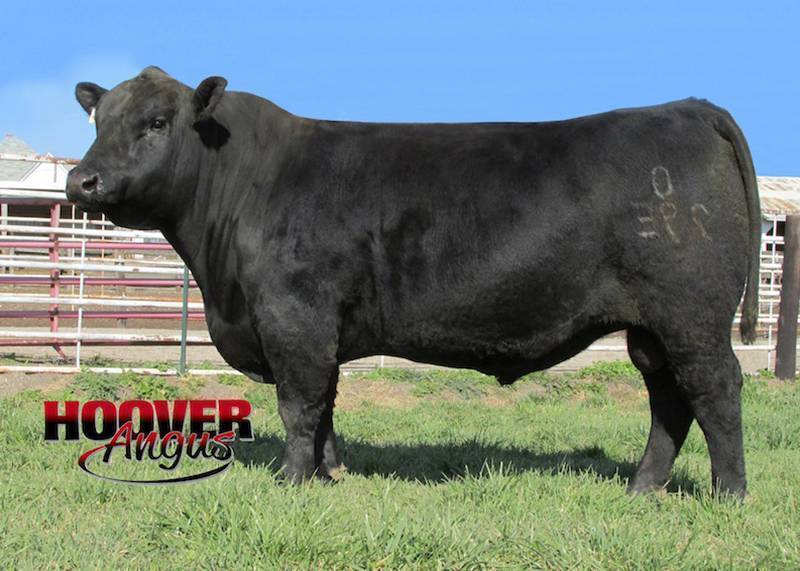 Connealy Timeline #
Connealy Danny Boy #
Energy of Conanga 4851
Connealy Danny 5398
EGL Target 1148
Endova of Conanga 858
Endive of Conanga 6860 #
Connealy Lead On #
Connealy Onward #
Altune of Conanga 6104
Boka Rae of Conanga 168
Hunts Calculator 2720 #
Boka Rexa of Conanga 163 #
Boka Ree of Conanga 155 #
EPDs current as of 9/25/18
Direct Deposit was our $37,500 selection in the 2012 Connealy Angus Sale. He was definitely a cattlemen's favorite sale day. His dam is a top producing, bigger framed Onward daughter that records 9-114 WR and 8-113 YR! His grandam has earned Pathfinder honors.
Now with several crops of Direct Deposit progeny weaned, we continue to be very pleased with his progeny. They are very stout, correct, and easy fleshing, much like the bull himself. There are many Direct Deposit standouts in both the bull and heifer pens in each calf crop. Over 200 weaned progeny through AHIR average a 102 wean ratio, 103 yearling ratio, 101 scrotal ratio and 104 IMF ratio! Over 50 daughters in production have very nice udders and average a 102 wean ratio on their progeny. We have used Direct Deposit on many CC&7 daughters, and this appears to be an excellent combination. A Direct Deposit daughter weaned the 10th top weaning weight heifer calf of our 2016 crop.
In our fall 2014 calf crop, Direct Deposit sired the #1 adjusted weaning weight heifer calf of the crop as well as the #2 adjusted weaning weight bull! In the ET divisions that same year, both the top WW ET bull and heifer were sired by Direct Deposit.
Several visitors to the farm have picked Direct Deposit as one of their favorite sires at Hoover Angus. He is a correct made bull that offers more frame than found in most of the Danny lines. He is an exciting outcross pedigree for much of the breed, and has been sampled in numerous herds across the Midwest.
BW 74 lbs., WW 754 lbs., WR 116, YW 1282 lbs., YR 119.
Semen is available through Hoover Angus at $20/Straw, $35/Certificate.
Progeny