BACK TO SIRE LISTING
HOOVER COUNSELOR N29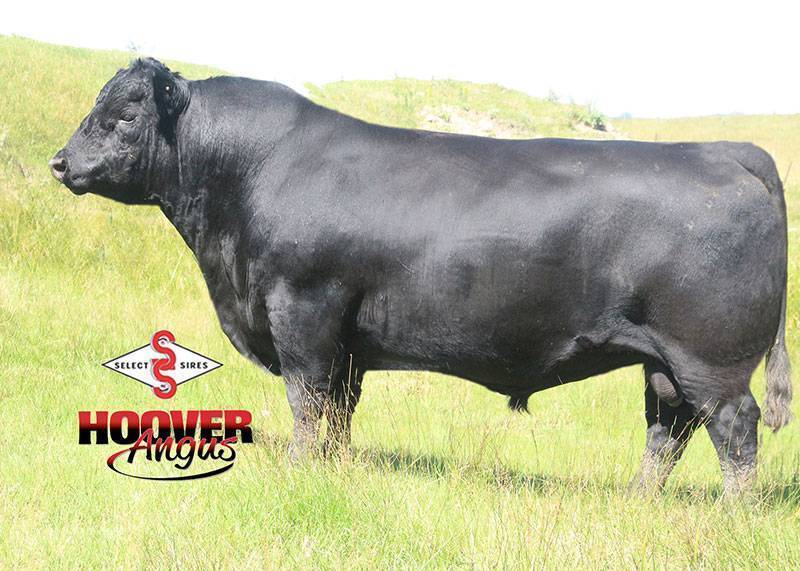 G A R Retail Product #
Connealy Mentor 7374 #*
Executa of Conanga 939 #
Connealy Counselor #+*
Connealy Lead On #
Jaze of Conanga 234
Jaycee of Conanga 233
S A F Connection #+
SydGen C C & 7 #*
SydGen Forever Lady 4087
Erica of Ellston G366 #
Woodhill Statesman 54K-90N #
Erica of Ellston D184
Erica of Ellston B235 #
EPDs current as of 8/6/19
N29 originally sold through the 2015 Hoover sale for $23,000 to Steve Borns as the second top-selling bull.  In Steve's dispersal sale in 2017, N29 was purchased by Select Sires for $39,000!
N29 progeny average 98 BWR and 103 WR.  N29 is a full brother to the Erica of Ellston L5 cow that is the dam of Hoover Top Notch P409 (Select Sires), Hoover Cut Above P427 (Accelerated Genetics), and Hoover Ambition (Alta Genetics).  Please read more about L5 on the pages of these bulls.
Pathfinder donor dam G366 is likely the best cow that has ever been bred, born, and raised here in our 91 year history.  There are just no holes to poke in her! 
G366 maintains a perfect 365 day calving interval on her 8 natural progeny, which includes stealing flushes four different years!  G366 is now 11 years old, her udder and structure is still phenomenal.  She records 8-98 BWR, 8-107 WR, and 6-108 YR.
G366 has brought a total of 10 featured progeny to auction including one that was the #1 adjusted weaning weight bull of his crop, and her 16 progeny have averaged over $12,000.  Registered progeny sales plus embryo sales have totaled over $200,000 to make her the #1 income producing cow in our history!
Two of G366's daughters are the #1 and #2 indexing cows of the entire Hoover herd!  G366's five daughters in production in the Hoover herd have an average 109 WR on their progeny.  G366 daughters produced the two lead-off bred heifers in our 2018 auction, selling for $48,000 and $22,000!  G366 daughters and granddaughters produced 5 bulls that sold in our 2019 sale averaging $11,950.
G366 is an extremely gentle cow, and this shines through in her progeny.  Her Docility EPD is well above the best 1% of the breed.
G366 herself weaned at 716 lbs., WR 120 to be the 4th top weaning weight heifer of her crop and went on to post a 1020 pound yearling weight.  She scanned a 6.79 IMF, ratio 131 and an 11.5" ribeye, ratio 115.  As a yearling heifer, G366 was one of the top 10 WW EPD females in the breed!
G366's great grandam V65 is the grandam of Hoover Dam.  This Erica cow family has put 8 bulls in 6 different AI studs.
Semen is available for $25/unit and $40/certificate.